Which career is best suited to YOU?
Ramp
Agent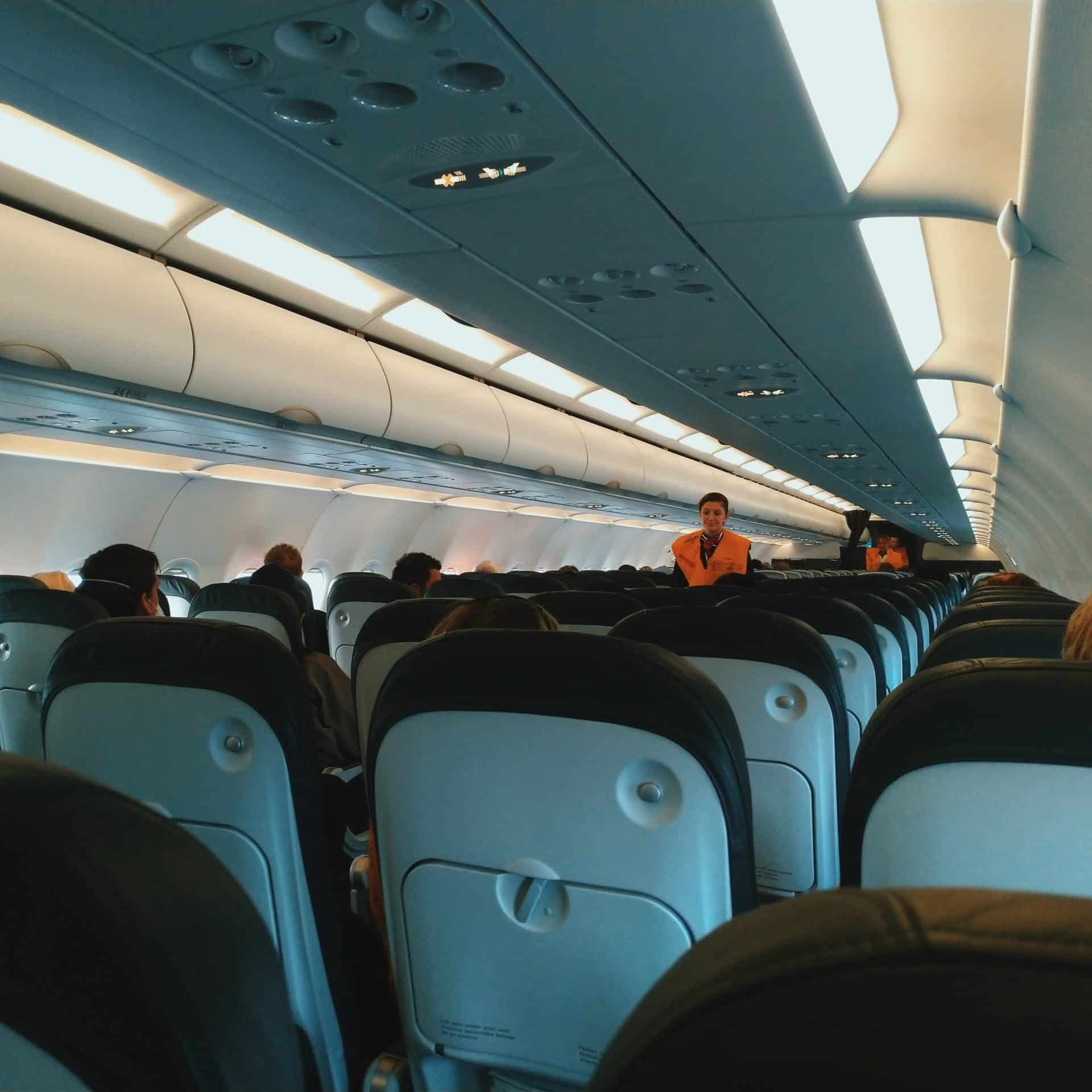 Cabin Service and Cleaning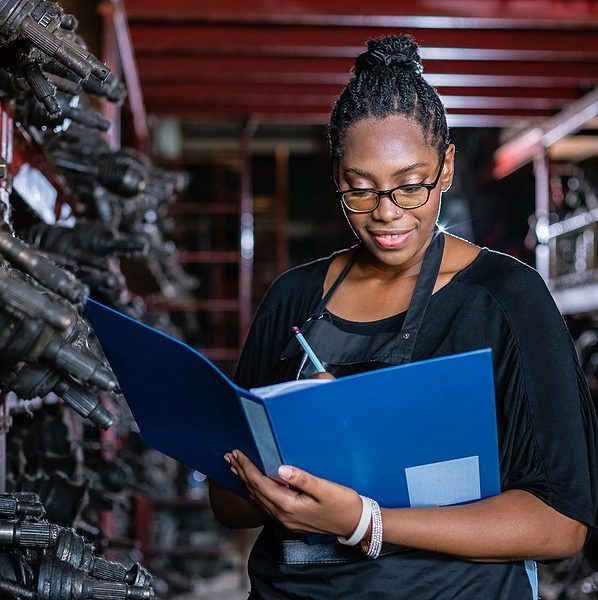 Stores
Agent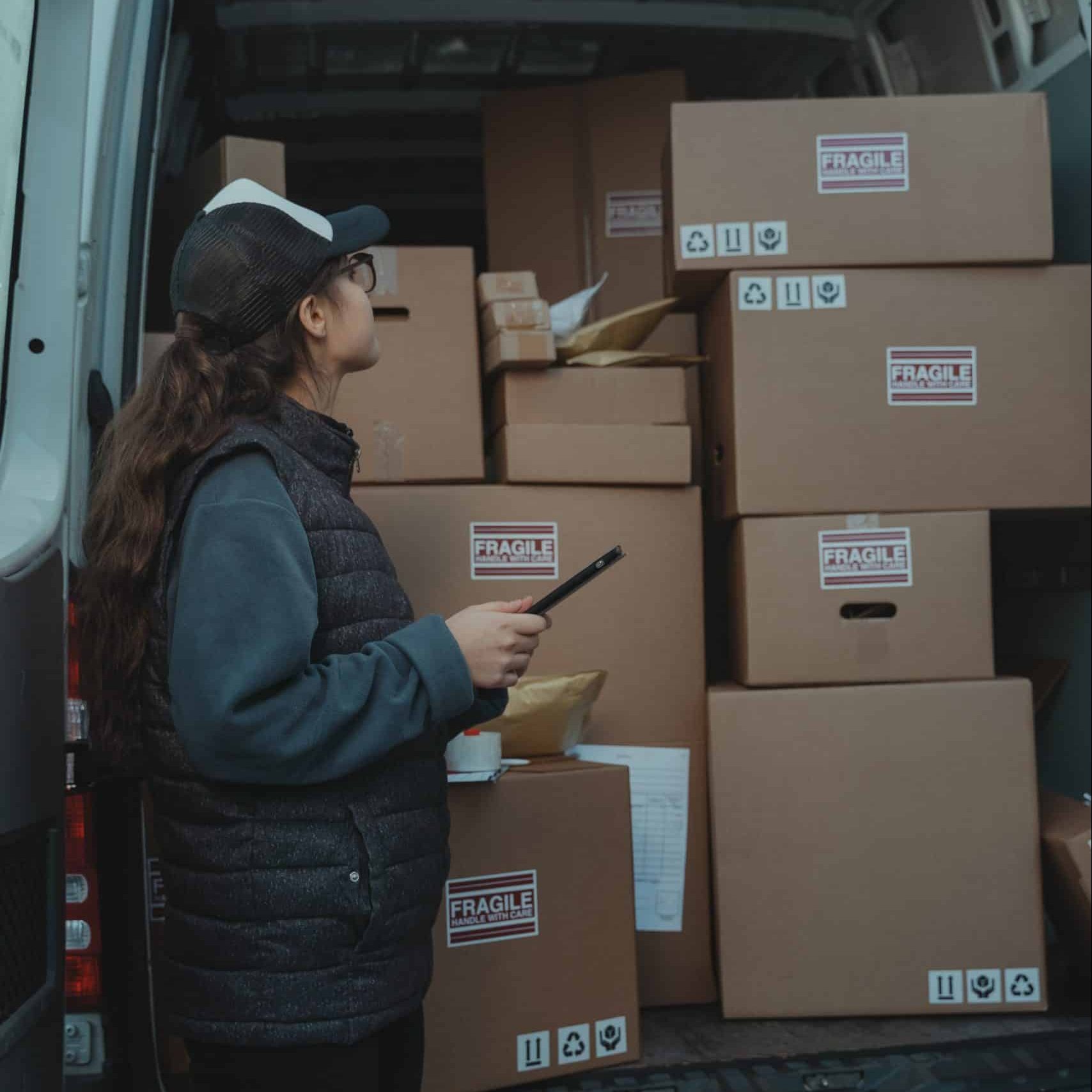 Stock
Keeper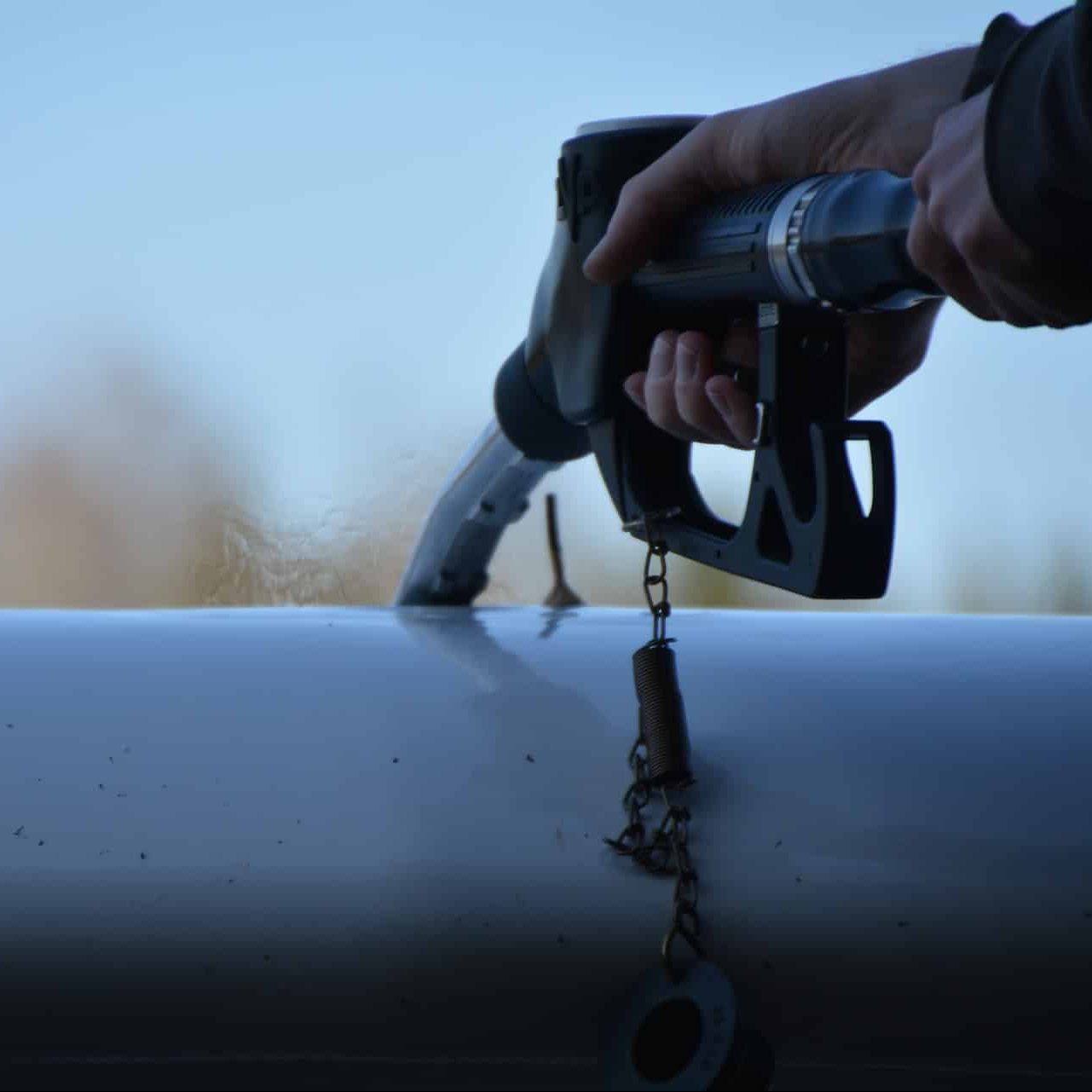 Aircraft
Fueler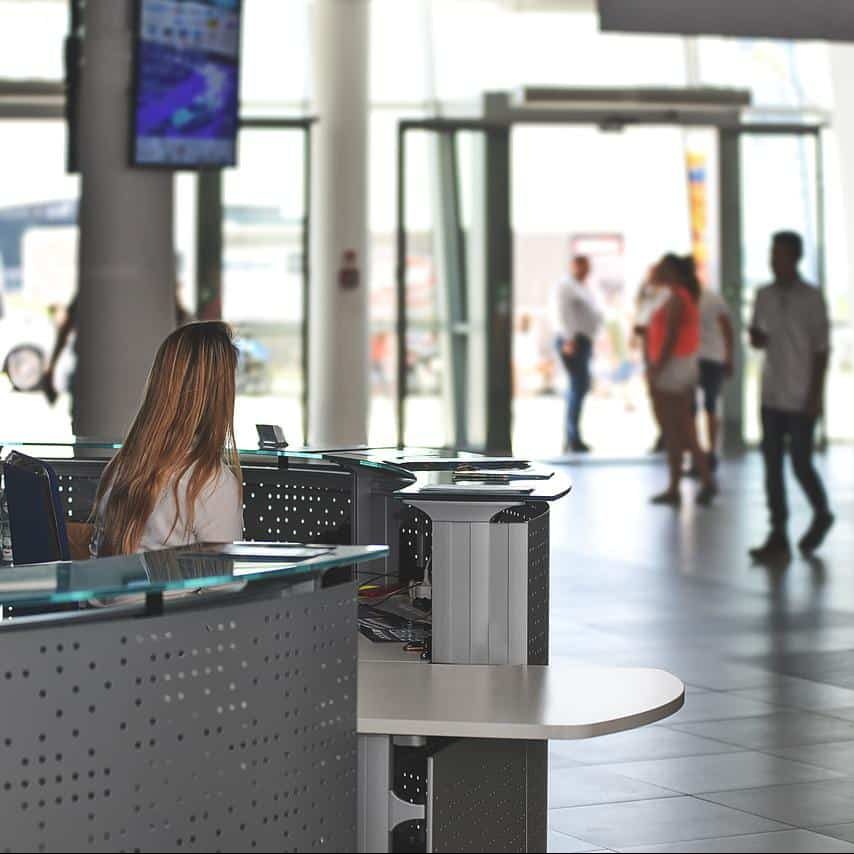 Customer Service Agent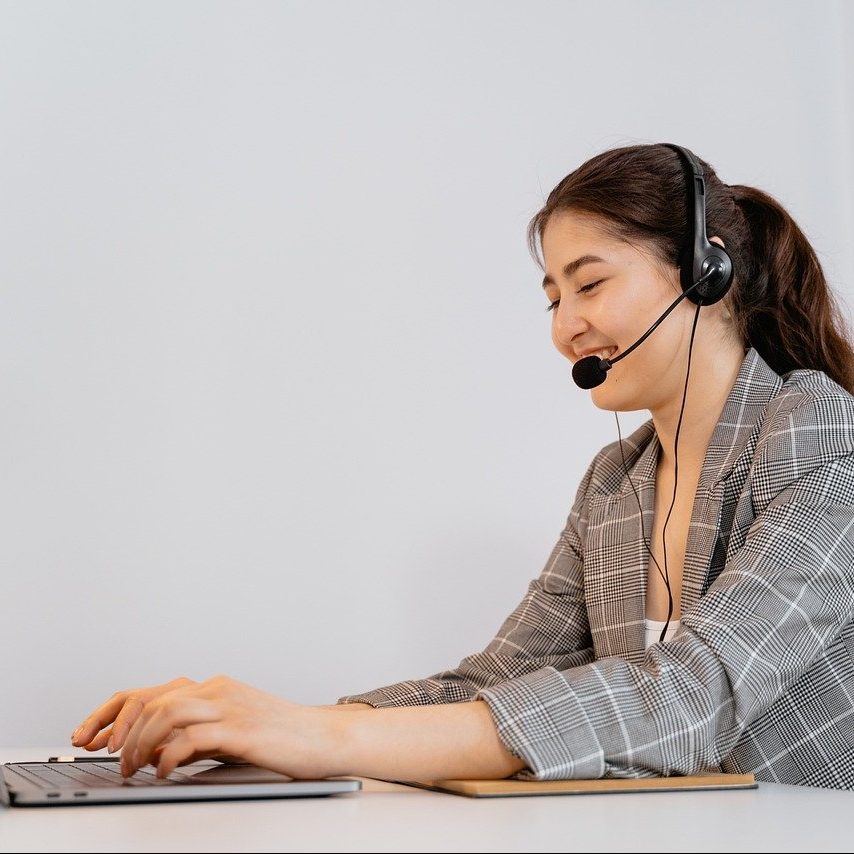 Call Center Representative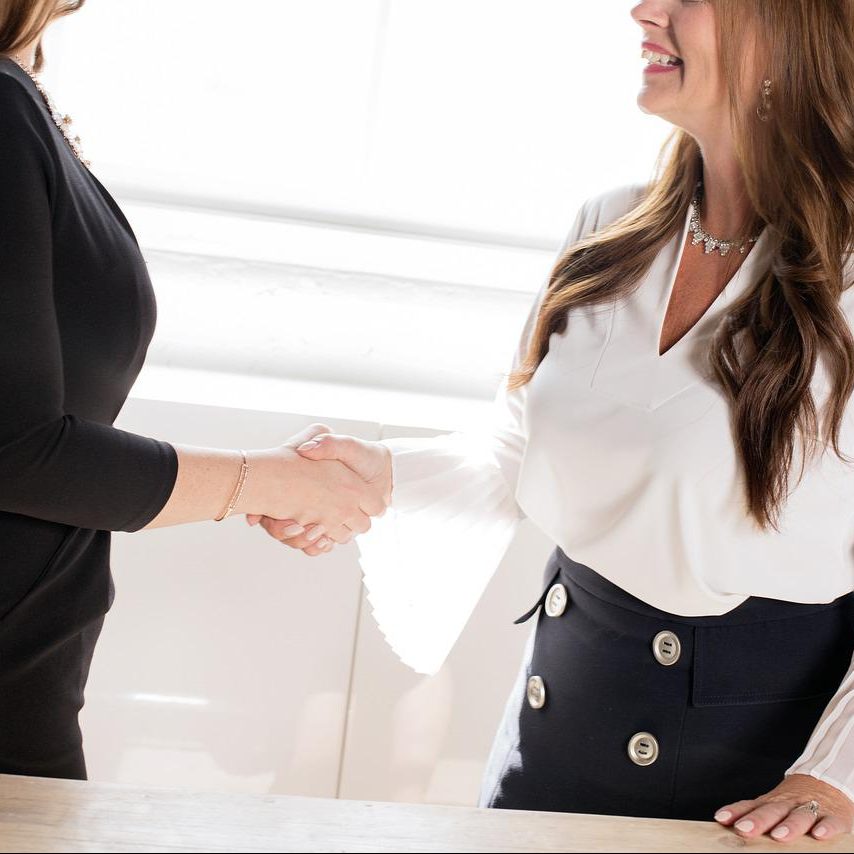 Human Resources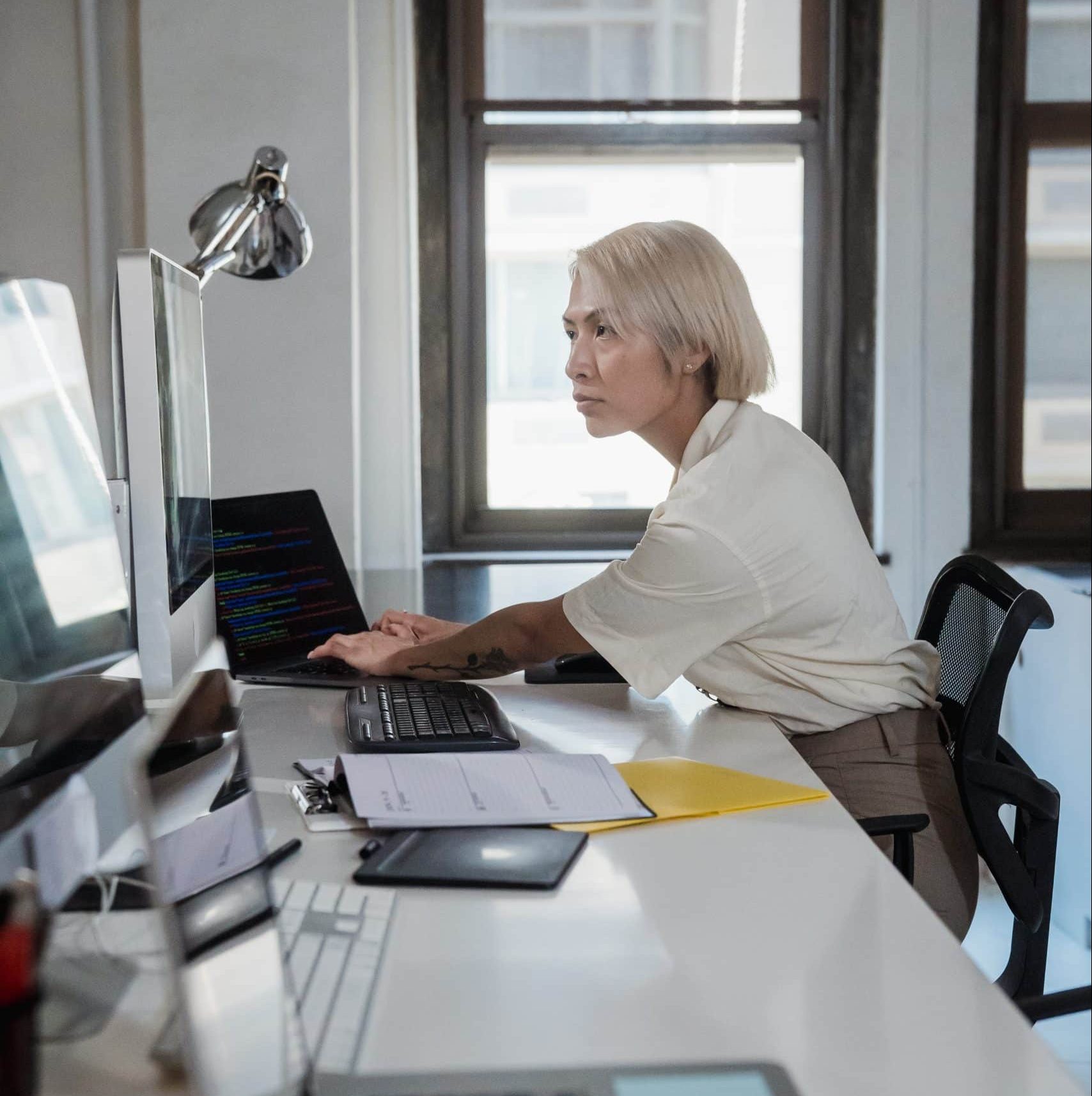 Cargo Sales Agent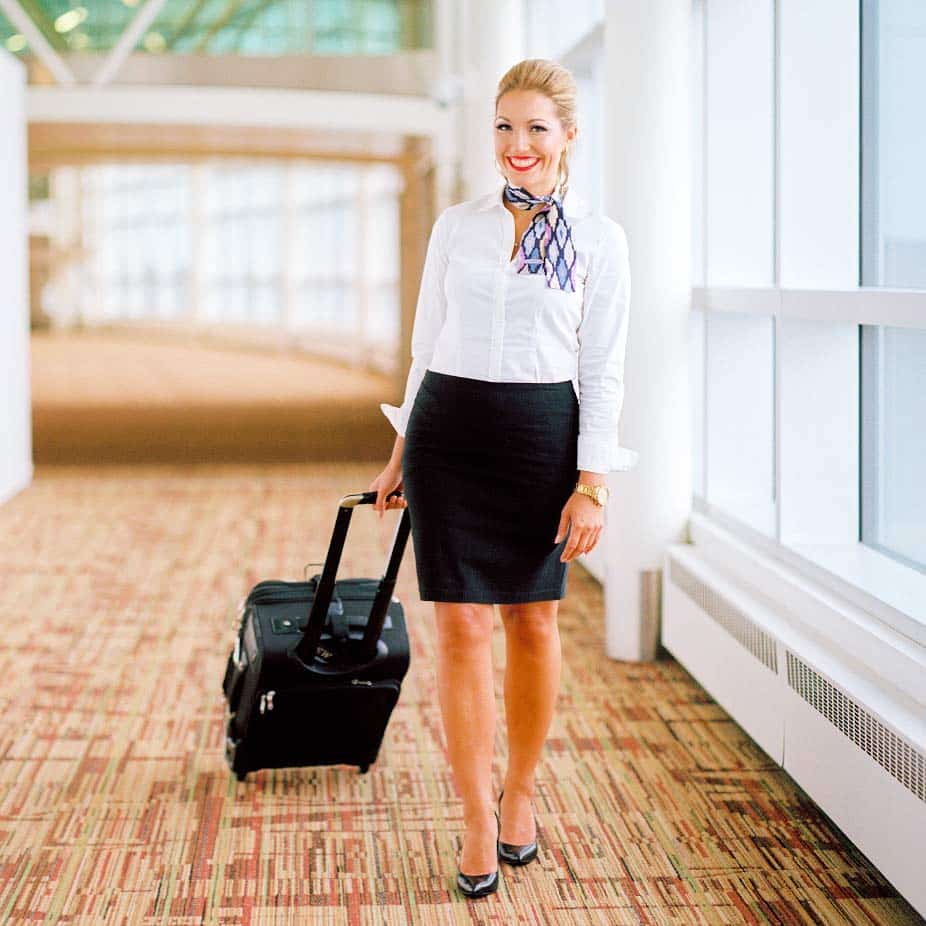 Flight Attendants
Airport Ramp Agents perform airside operations such as loading and unloading aircraft baggage, guiding planes to and from their gates, operating baggage carts, de-icing planes and performing other airplane servicing duties. You will work either as an airport or airline-specific employee, depending on the airport at which you work. This position is responsible for a number of different tasks that are critical to the safety and efficiency of flights. Ramp agents have fast-paced careers and should be comfortable working in any weather, including rain, snow and heat. If you love working in a fast paced team environment and solving problems, this is the career opportunity for you.
What your day-to-day looks like: 
Unloading and loading baggage, freight and cargo
Operating and driving aircraft servicing vehicles and equipment
Guiding planes to their gate positions for passenger boarding and deplaning
Loading and unloading cargo and passengers' baggage
Preparing aircraft for arrival and departure
Cabin Service and Cleaning Attendant
Cabin Service and Cleaning Attendants are ground personnel at airports whose duties include prepping and securing the aircraft cabins for departure. This job calls for someone who is quick, detailed, and efficient. If you're a hands-on team player who will thrive in a diverse team and an active environment, this may be the role for you.
What your day-to-day looks like: 
Fully equipping the aircraft cabin with all necessary supplies

Cleaning and inspecting the interior of the aircraft

Cleaning and vacuuming the floor, wiping down surfaces, and replacing headrests as needed

Stocking the seat pockets with magazines and safety information sheets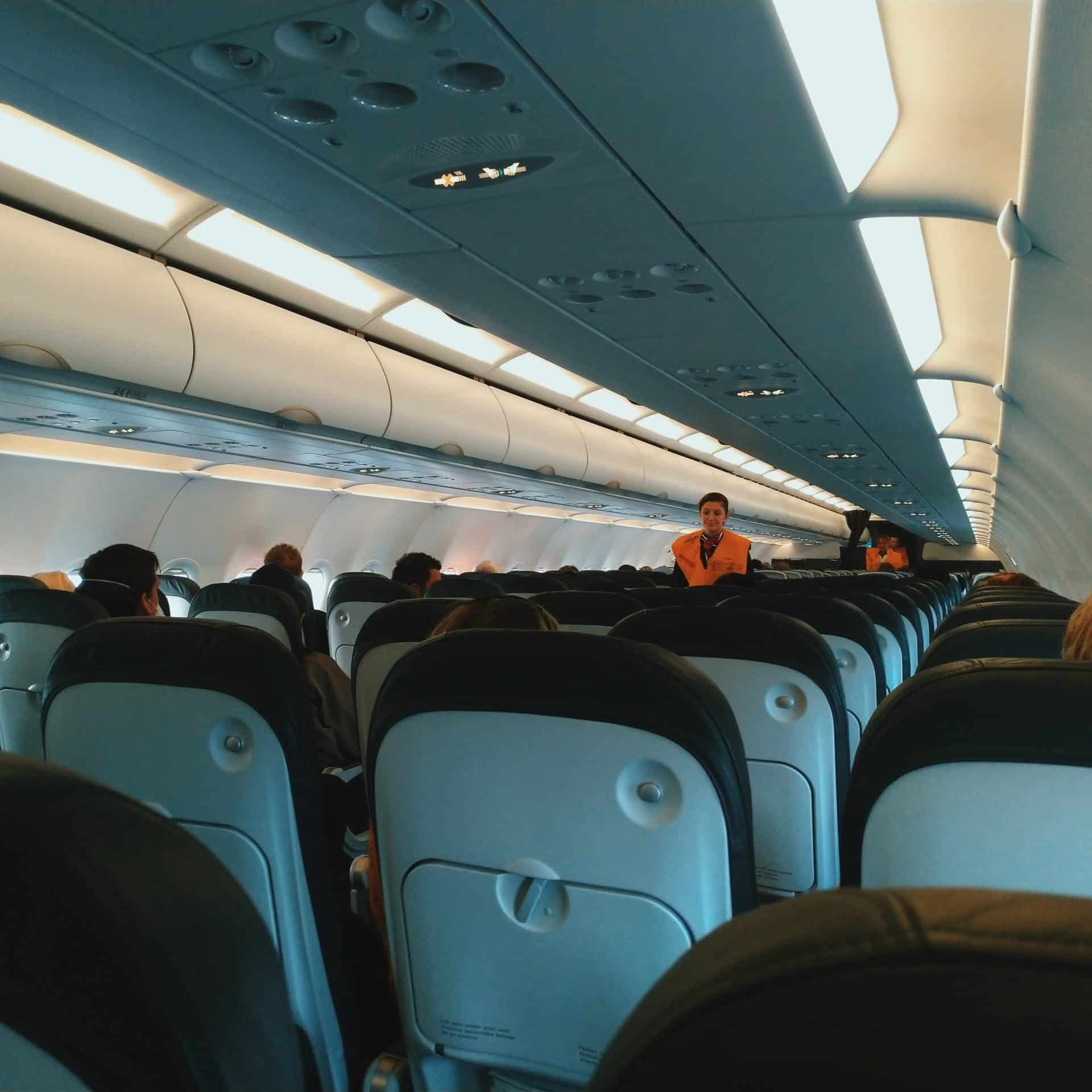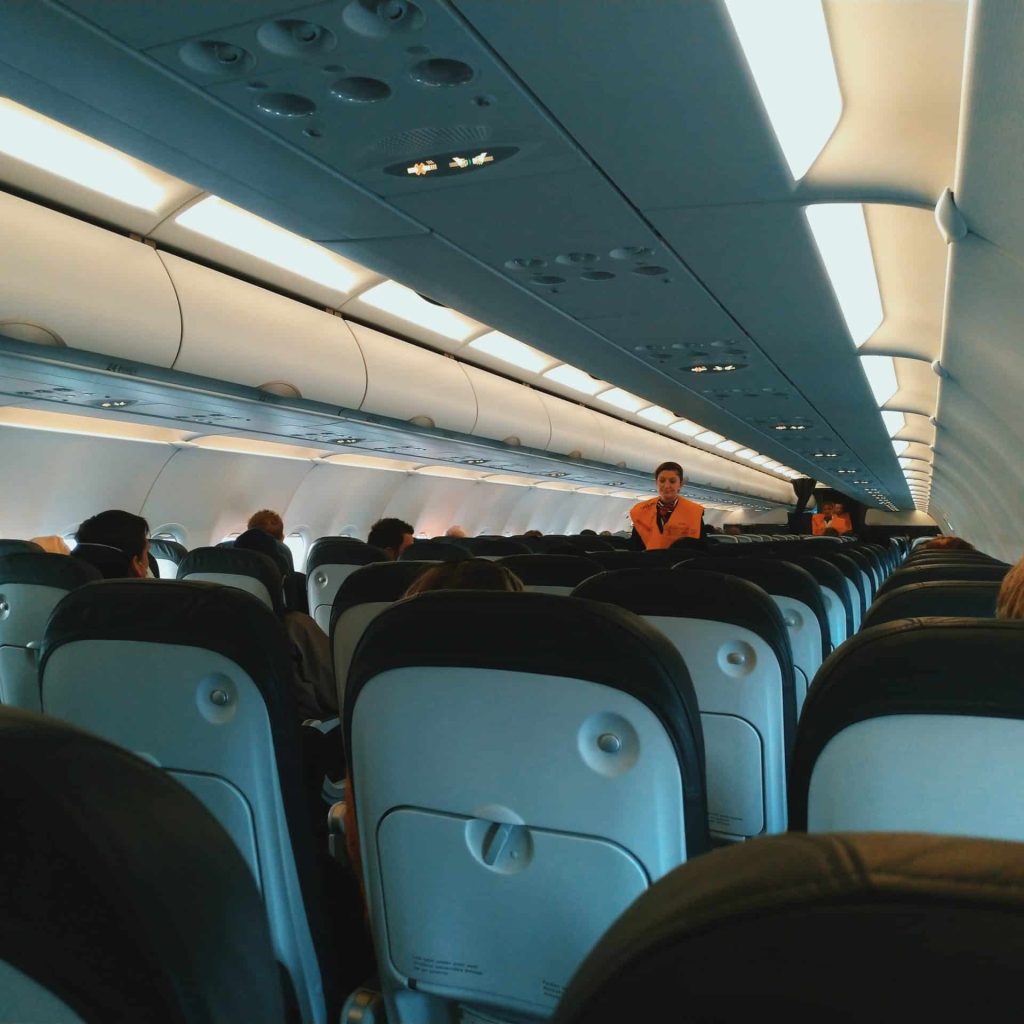 The Stock keeper is responsible for the receiving, shipping, warehousing and issuing functions at an airport. This role includes the operation of motorized equipment and local delivery vehicles. This position is best suited for detail oriented employees that are comfortable working with a team.
What your day-to-day looks like: 
Inspecting aircraft and non-aircraft materials, parts, and components
Ensuring items are properly certified according to Transport Canada regulations and Company standards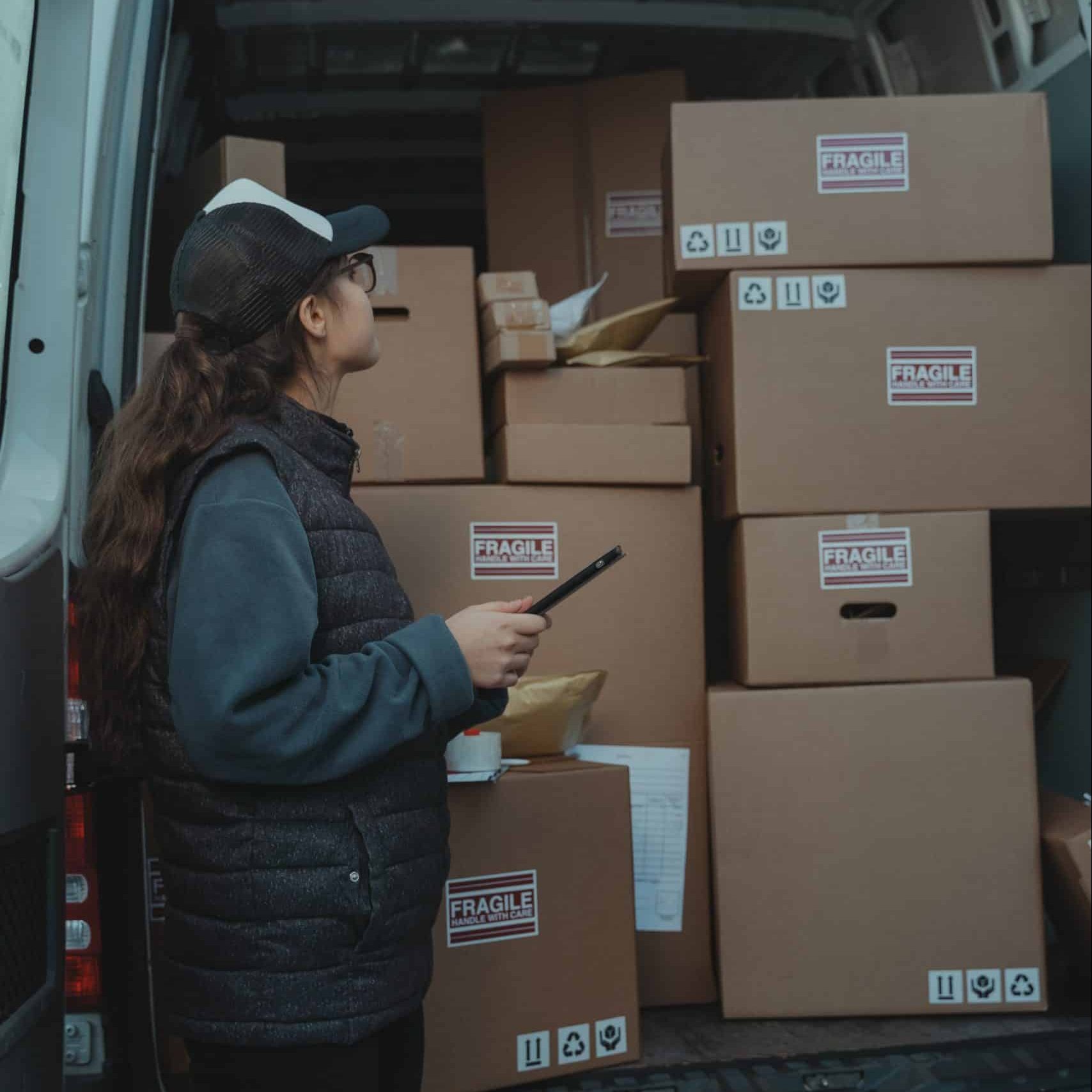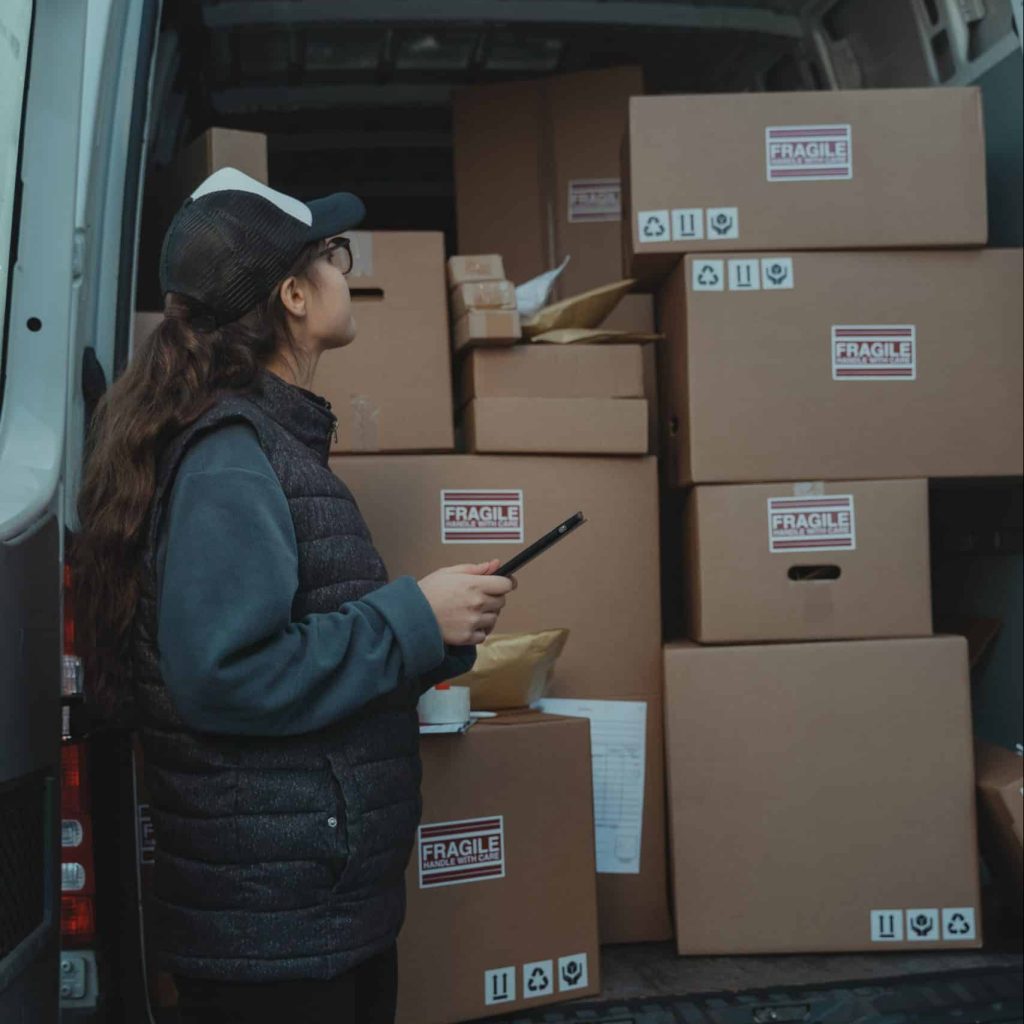 Stores Agents are responsible for supporting the work of the stores team by counting inventory items and entering data into a tracking system. This job is perfect for someone who has a talent for completing tasks efficiently with meticulous attention to detail.
What your day-to-day looks like: 
Counting items in stock and printing the identifying labels using the appropriate programs

Organizing like numbered parts together in one location, and reporting locations in the appropriate programs

Ensuring that all bin locations are clearly labeled with contents

Identifying possible discrepancies in inventory and or labeling, report results to Supervisor

Performing routine copying, scanning and filing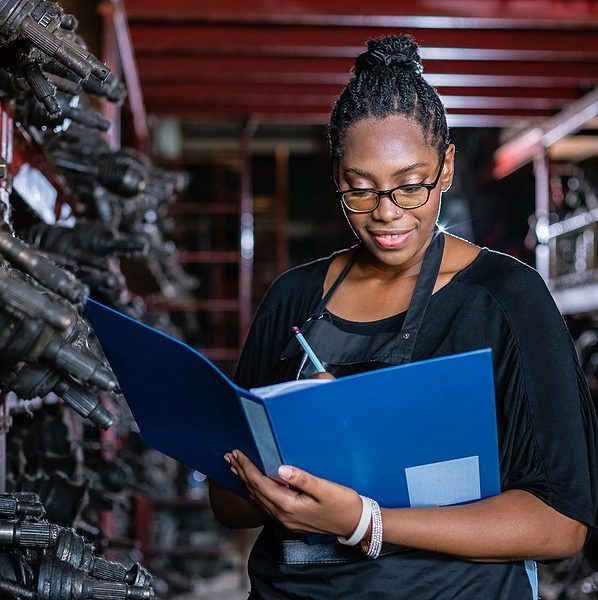 Aircraft refuelers operate trucks to transport and deliver goods. They are responsible for the aircraft's fuelling, movement, placement, and storage. This role has a variety of duties and is best suited for organized, hands-on individuals with a dedication to following protocols. Aircraft Fuelers have fast-paced careers and should be comfortable working in any weather, including rain, snow and heat. If you love working in a fast paced team environment and solving problems, you could consider a career such as this.
What your day-to-day looks like: 
Serving and handling aviation fuel in accordance with the standards indicated in B836-05
Operating a variety of ground service equipment
Ensuring vehicle safety and roadworthiness by checking vehicles before, during and after a trip
Assisting in the loading and unloading of trucks
Keeping a clean and well-organized workplace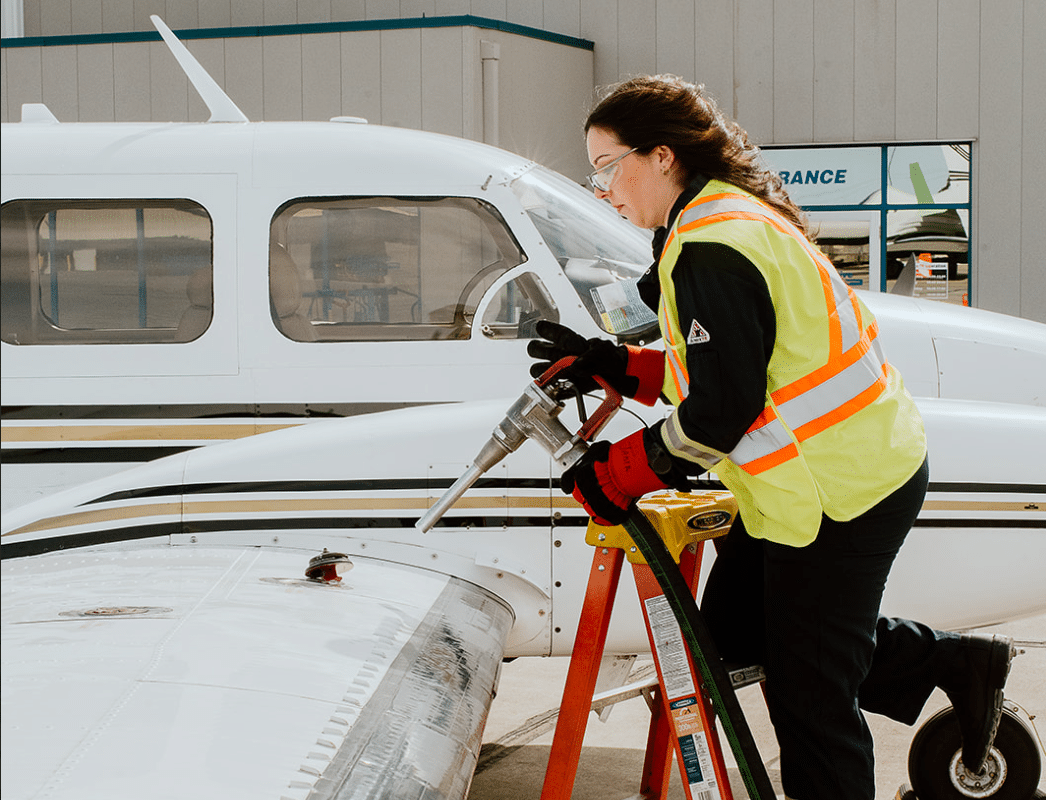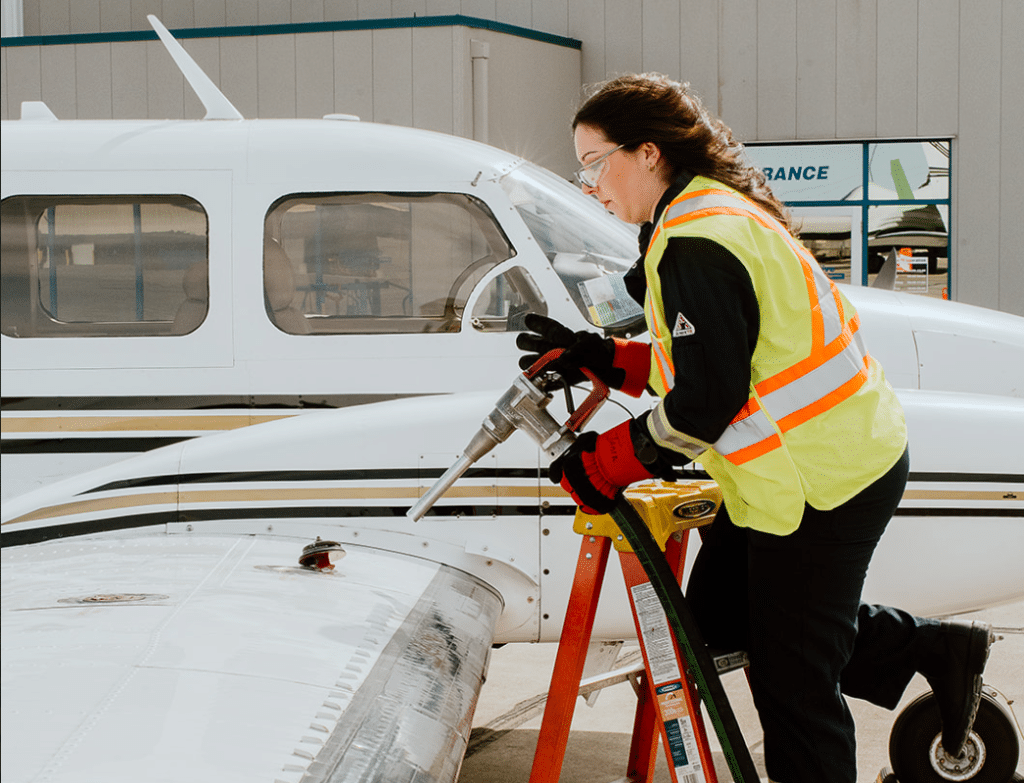 The Customer Service Agent (CSA) will answer the phone, provide assistance to customers and use problem-solving techniques.The CSA is responsible for greeting customers, checking in reservations, and processing payments. The CSA acts as a brand ambassador, providing positive experiences to all customers. People in this role enjoy working with people and solving problems and enjoy change in their work from day to day.
What your day-to-day looks like: 
Checking in passengers, issuing boarding passes and baggage tags, and directing travelers to the check-in counter or gates
Delivering an exceptional level of service that exceeds customers' expectations
Creating computerized flight manifests, and checking in passengers
Processing missing/damaged baggage and incident reports
Preparing aircraft for flight by communicating with line service employees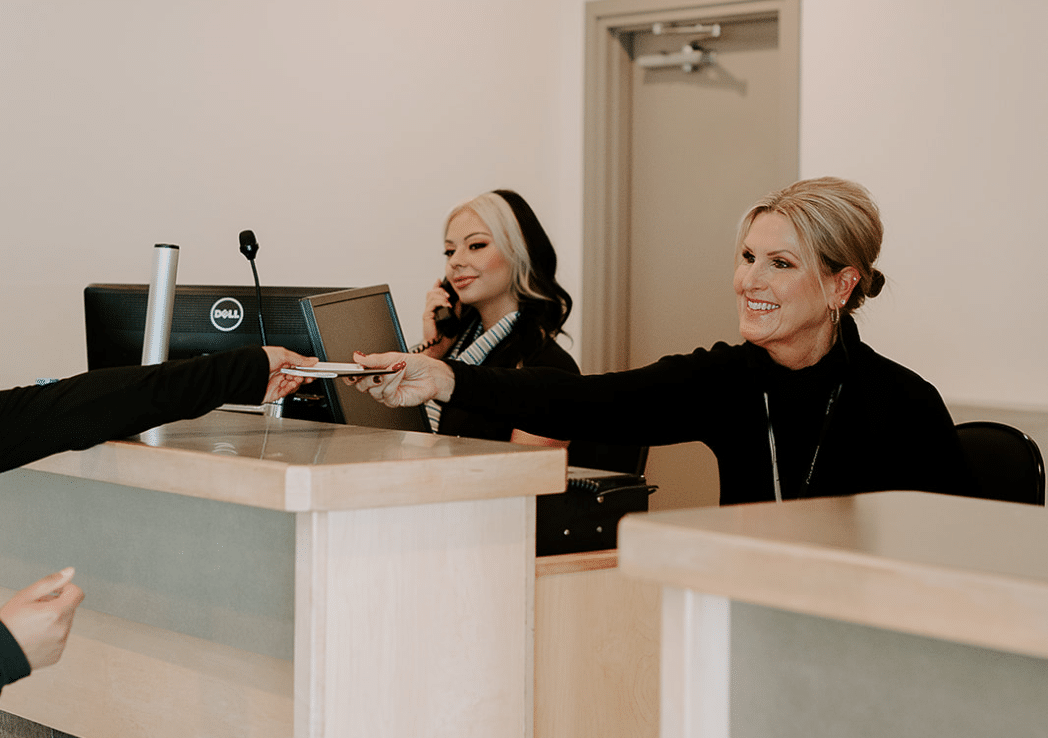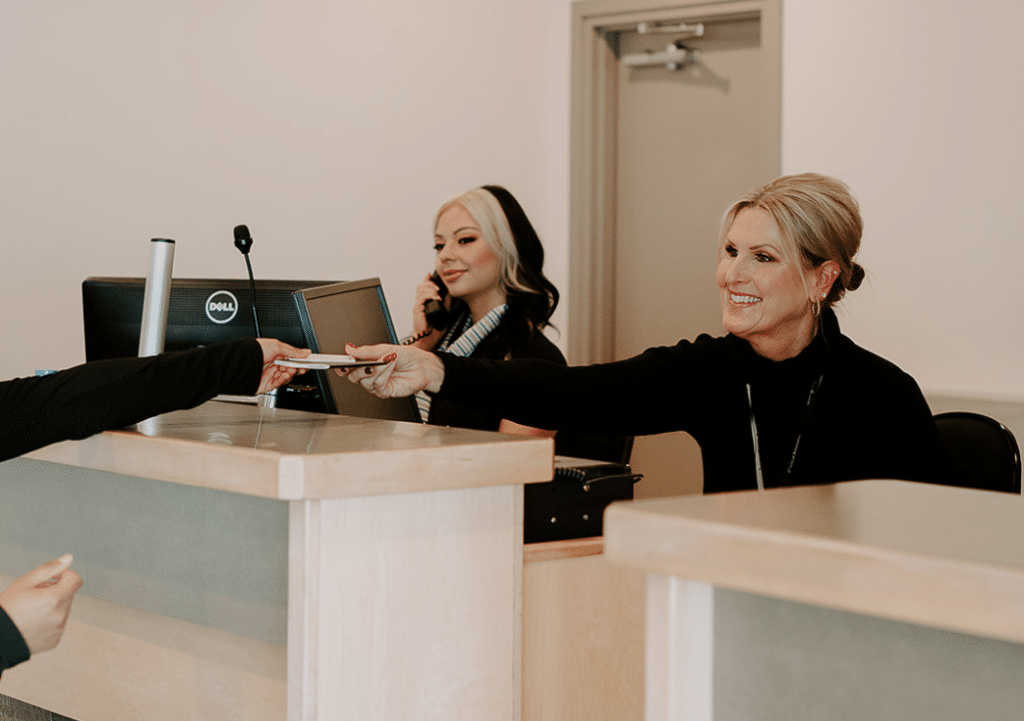 Call Center Representative
Call Center Representatives excel at creating a remarkable experience for guests by providing one-on-one telephone support and information. The Call Center Representative acts as the first point of contact for guests and plays an essential role in their experience. If you are a social, communicative, and collaborative person who can handle multiple responsibilities at once, then this position is for you.
What your day-to-day looks like: 
Booking air travel for internal and external guests and answering questions about air travel and airline policies
Providing support for passengers by performing a variety of tasks, including making changes to and canceling reservations as needed using a reservation system
Researching and making decisions based on the information available, while balancing the needs of guests with those of other employees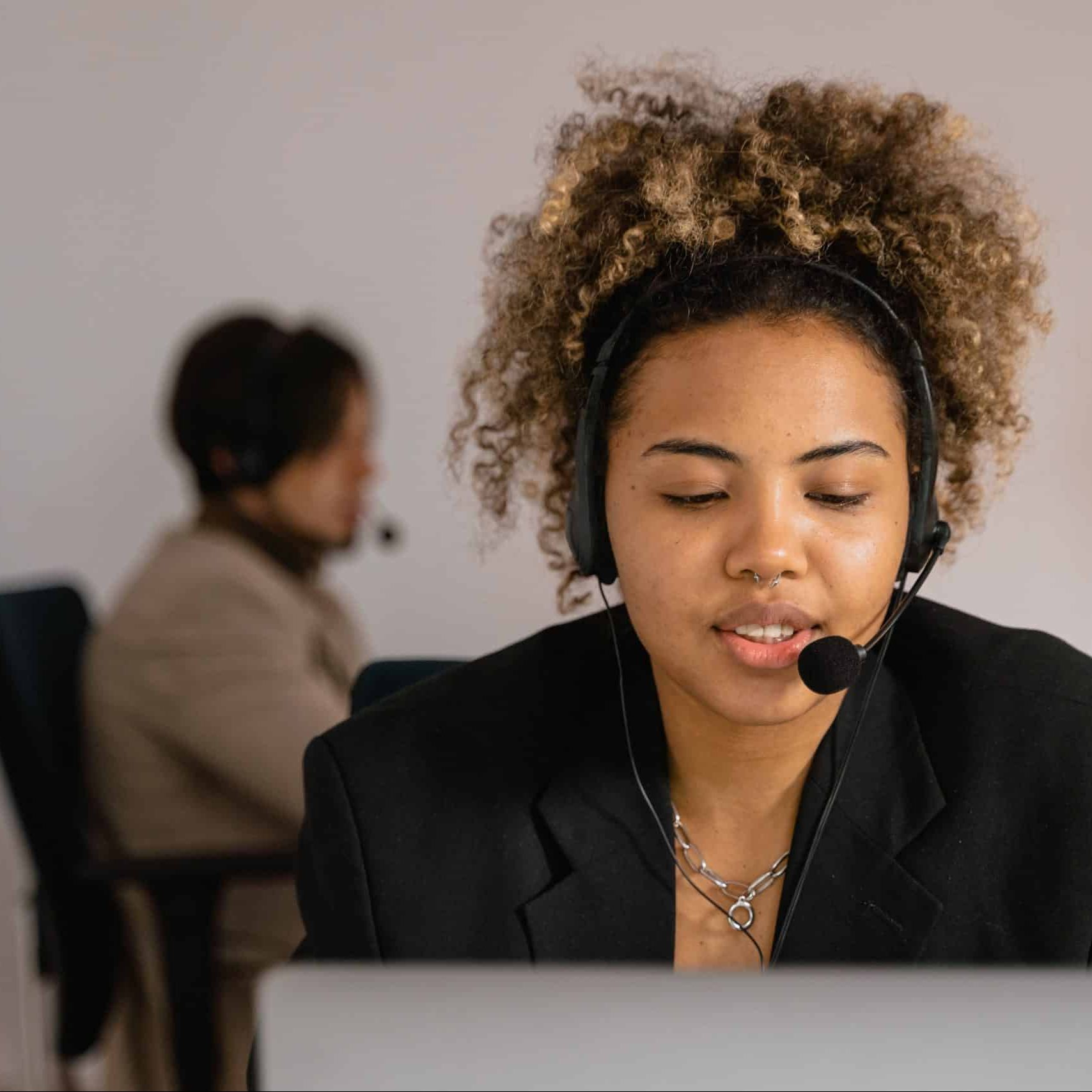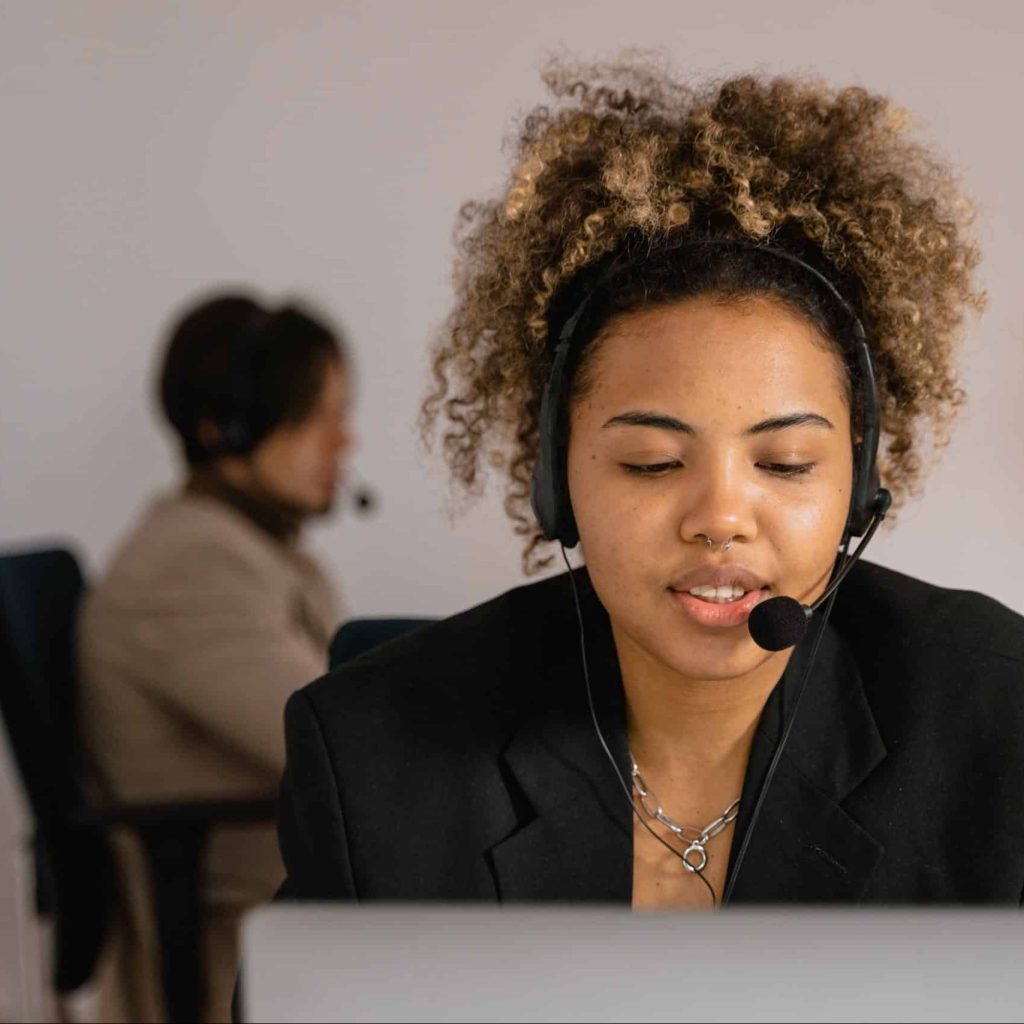 Human Resources Coordinator
The Human Resources Coordinator will assist the Human Resource department by applying and implementing HR programs, policies, and procedures. The Human Resources Coordinator is responsible for recruiting new employees from start to finish. This position is ideal for those who are organized, have an aptitude for document use and enjoy working in a team environment.
What your day-to-day looks like: 
Interviewing applicants to determine their qualifications and suitability for the job; compare these factors with the job requirements
Communicating with candidates and hiring leaders to create a positive recruitment experience
Keeping track of employment equity data for reporting purposes
Providing administrative support for the human resources department, including processing new hire paperwork, filling out payroll information, and completing other office tasks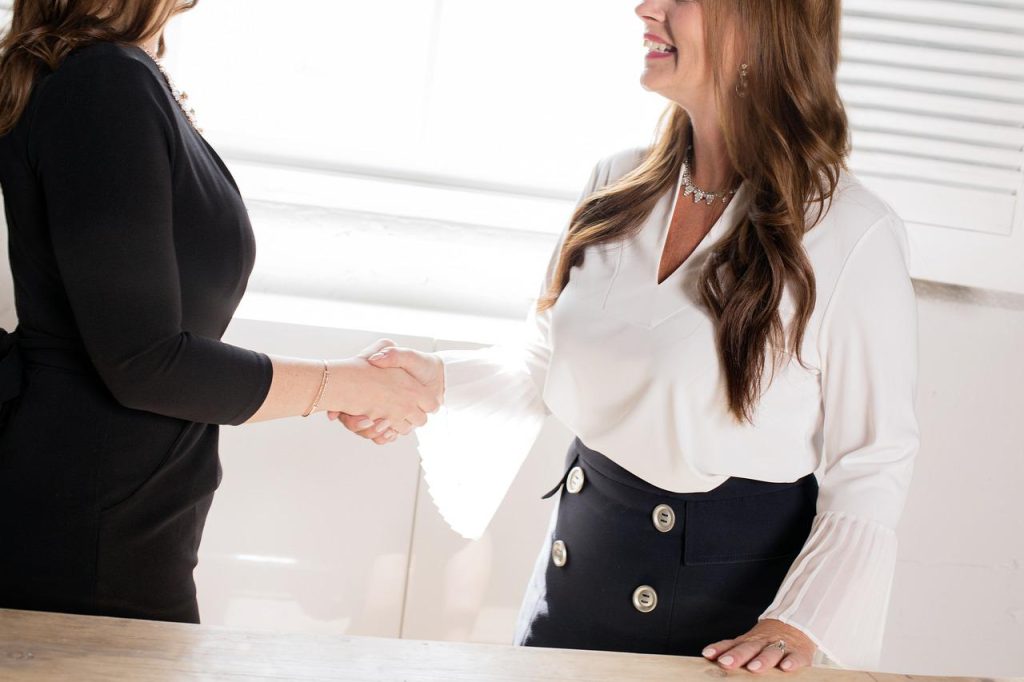 The Cargo Sales Agent takes cargo reservations in accordance with company policy and health and safety rules. This role includes the responsibility for completing general administrative tasks, as well as other duties that may be assigned by upper management. This position requires excellent skills in managing relationships with service providers and subcontractors.
What your day-to-day looks like: 
Taking reservations and coordinating deliveries
Completing and filing flight load sheets ensuring that the crew follows safety regulations
Performing administrative tasks related to cargo reservation, including documentation, research, and filing
Developing and maintaining good customer relationships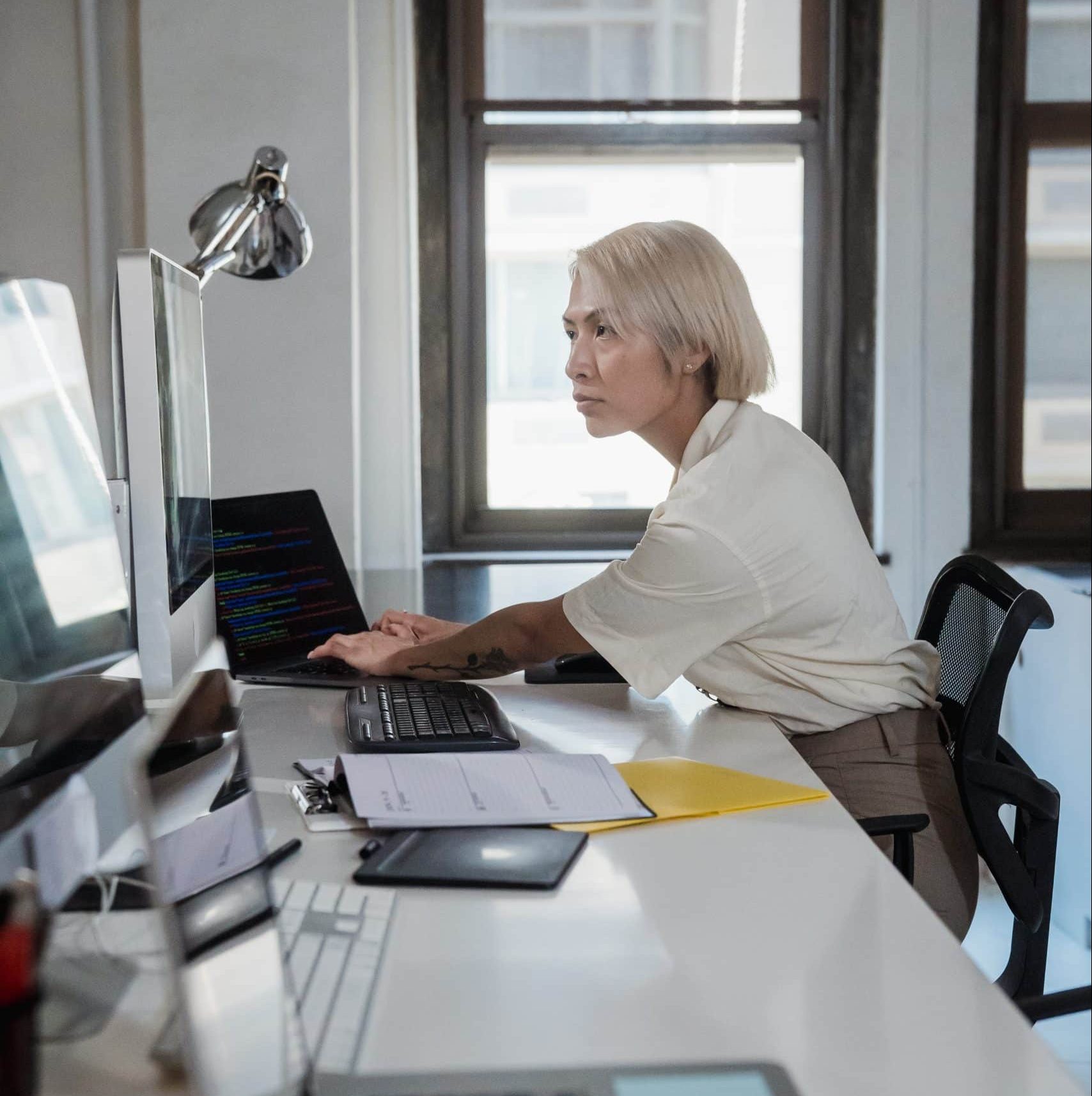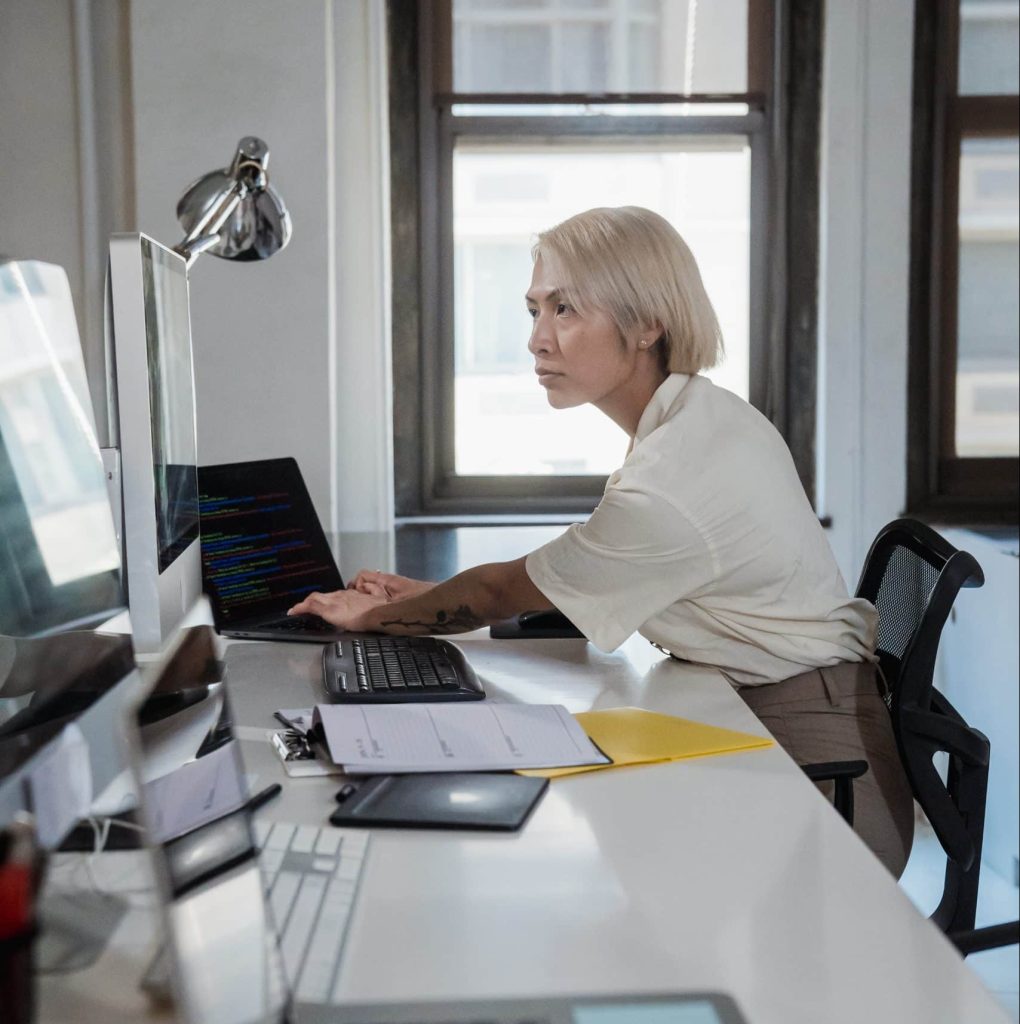 Flight attendants help ensure that everyone on board their plane is safe and comfortable by providing exceptional customer service. Flight attendants primary responsibility is to ensure the safety of passengers, crew members, and aircraft. This position calls for someone who enjoys continuous learning and is caring, safety-conscious, and passionate about providing excellent customer service.
What your day-to-day looks like: 
Responding quickly and effectively to problems, making decisions that ensure the safety of crew and passengers
Monitoring the general condition of the aircraft cabin, and adjust accordingly to maintain passenger safety or enhance their in-flight experience
Working collaboratively with others to achieve organizational goals
Delivering friendly and attentive service to passengers in order to maintain their comfort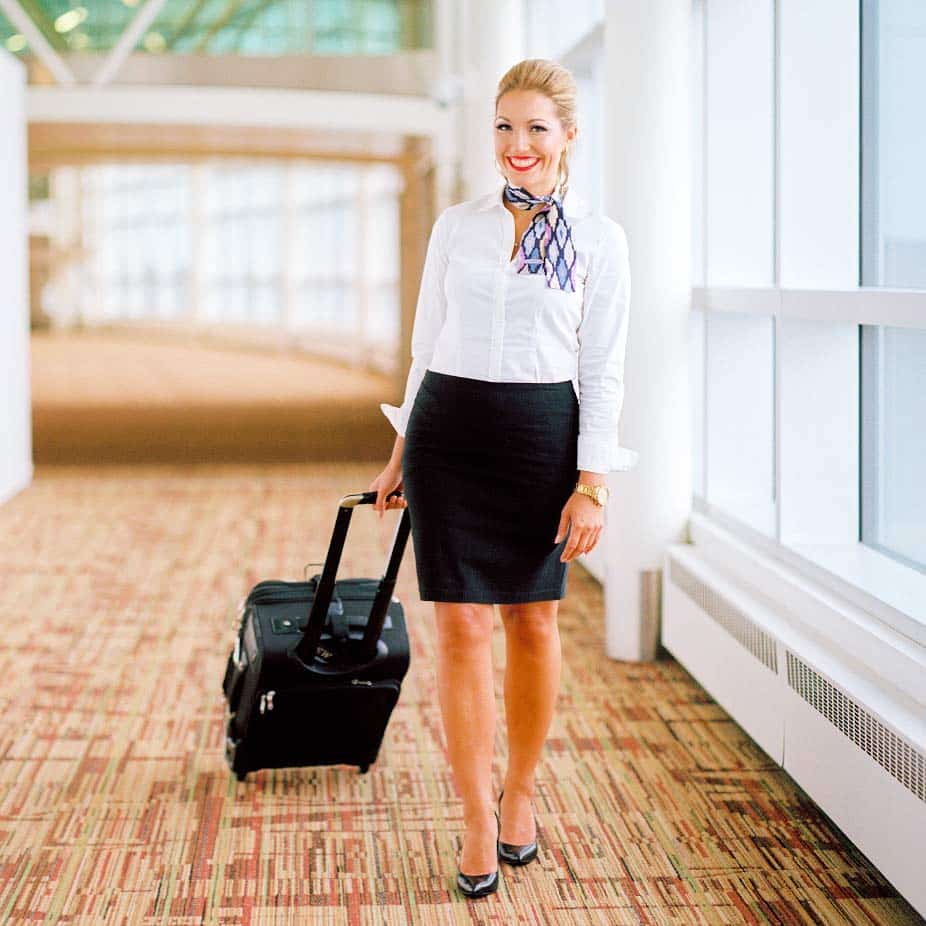 A Private Pilot License (PPL) grants the holder the legal authority to operate a single engine, non performance aircraft independently or with non-revenue passengers. Those with a PPL are proficient in solo navigation of small aircraft. This license marks a significant initial achievement in the journey toward an airline pilot career.
The following are Transport Canada's minimum requirements to get a PPL:
At least 17 years of age;
Holds a Student Pilot License (SPL);
Canadian Category 3 Medical certificate;
Receiving flight training and a logbook endorsement from an authorized instructor;
At a minimum, private pilot candidates qualified for the practical test will have logged 45 hours of flight time that includes 30 hours of dual and 15 hours Pilot in Command (PIC) time including 5 hours of solo Cross-Country and 5 hours dual instrument time;
Transport Canada written and Flight test; Able to read, speak, write, and understand the English language.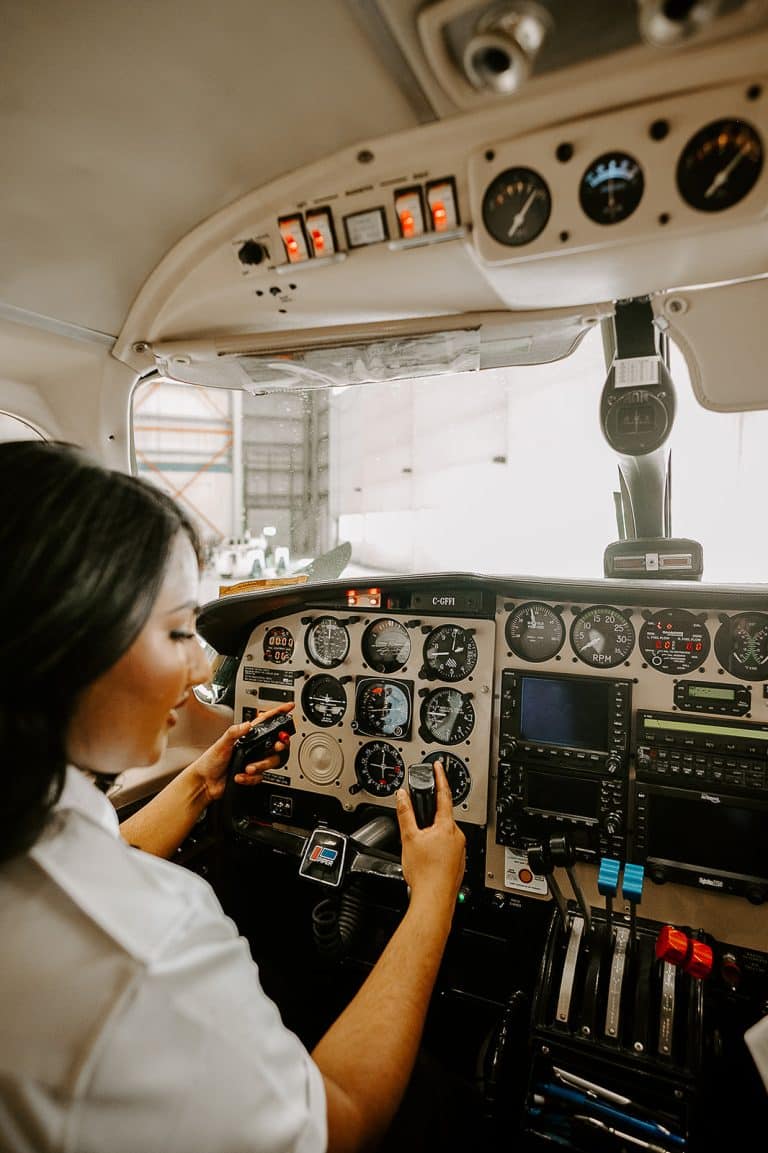 Our Professional Remotely Piloted Aircraft Systems (RPAS) program is designed to provide comprehensive training on the operational aspects of drones for various purposes. The program covers various components, including:
Ground School Courses: Anticipate dedicating a minimum of 4-8 hours for studying and note-taking.
Transport Canada Advanced Exam: This exam consists of 50 multiple-choice questions, and you have 1 hour to complete it. Immediate pass or fail results will be provided.
Flight Review Preparation: Allocate 1 hour for reviewing course material and an additional 2-4 hours for preparing the necessary documents.
Flight Review: During this phase, you'll spend approximately an hour on-site with your designated reviewer. If you pass, a Pilot certificate will be sent to you via email, typically within 24 hours or as soon as the reviewer enters your information into the Transport Canada portal.
Career Opportunities for a RPAS Advanced Pilot:
RPAS pilot performing visual inspections Roofing or Firefighting
Real Estate
Cargo Delivery Driver
Surveyor
Geographic Information Systems
Technologist Non-Destructive Inspection Technician
The following Transport Canada's overall requirements, the pilot operating the RPAS must:
Not suffer from any condition which would render them unfit to perform their duties;
Have visual acuity 20/20 or 20/20 corrected (i.e. use of corrective lenses);
Have sufficient English language ability to be understood by local Air Traffic Control when using VHF radio;
Have evidence of good health.