Women's Employment Skills Training (WEST)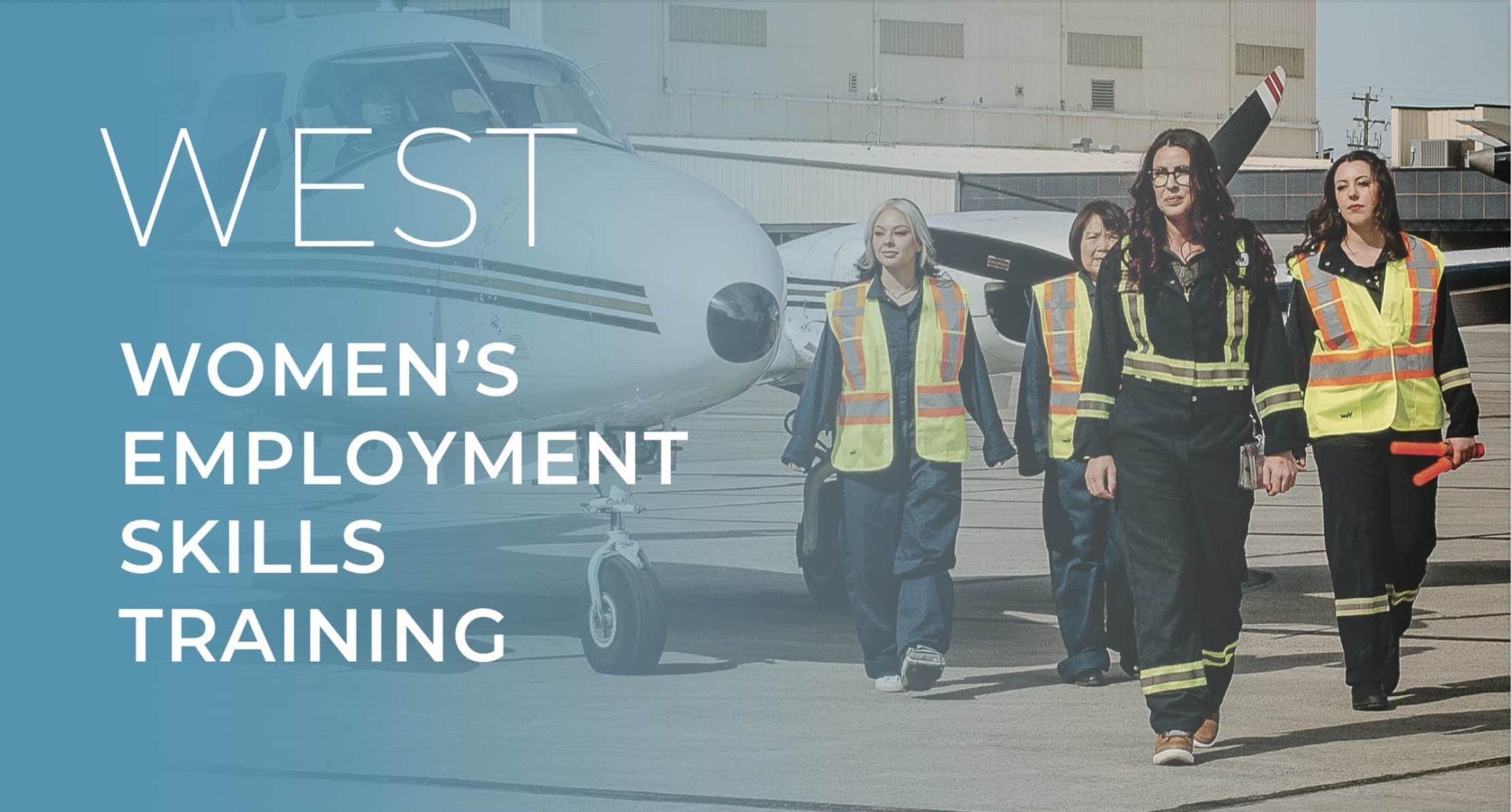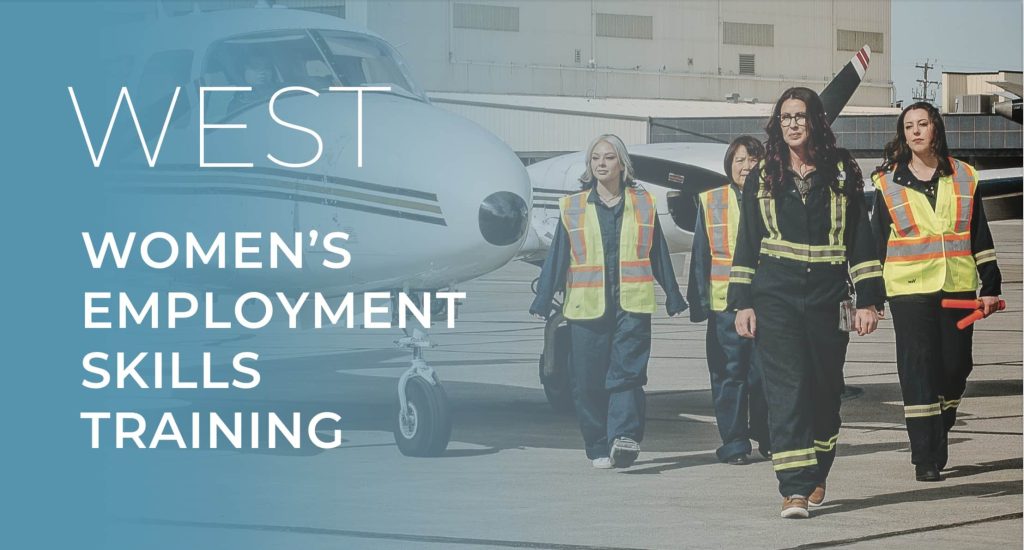 Elevate Aviation Learning Centre is proud to offer our proven 9 week program, specially tailored to empower women and provide them with a comprehensive introduction to essential careers within the aviation industry.
What is WEST?
Women's Employment Skills Training (WEST) is a 9 week, fully funded program that will build your skills, grow your confidence, and prepare you to work in today's evolving aviation industry. This program is for all women and women identifying groups looking for a safe space to learn.
Workplace Essential Skill Development
With a focus on building your natural talents, this program will offer essential skills fine-tuning, safety and aviation certifications, behind the scenes hands-on experiences and in-person guest speakers to increase your knowledge and share the importance of women in aviation.
WEST Program Highlights
Fully Funded
Earn Safety Certifications
PPE and Proper Work Attire
Employment Opportunities
Long-Term Mentorship
One Week Hands-On Aviation Career Exploration
ELEVATE AVIATION WEST PROJECT
Women's Employment Skills Training (WEST)
The WEST program seeks to recruit women nationally to introduce them to the vast career opportunities in the aviation industry. Training will be delivered through both in person and virtual learning models where we will baseline test essential skills and with a focus on Skills for Success, learners will understand how these skills are transferable to careers in aviation.
Pre-employment and skills development supports.
These supports include foundational and transferable skills training including those within the Skills for Success Model and those specific to the industry.
We are accepting all women who reside in Canada and who meet the program criteria; however, if you are Indigenous, from a rural setting, are racialized or have prolonged detachment from the workforce, we would specifically like to hear from you! 
Women's Employment Skills Training and Aviation Career Exploration will provide individualized essential skills and development training to Indigenous and racialized women, and women with a prolonged detachment from the labour force.
Program Details
Start Dates: 
2023
Cohort Golf: Oct 16-Dec 15/23

2024
Cohort Hotel: Jan 8-Mar 8/24
Cohort India: Mar 11-May 17/24
Cohort Juliett: May 20-Jul 19/24
Cohort Kilo: Jul 8-Aug 23/24 (Summer School for high school and post secondary students)
Cohort Lima: Sep 3-Nov 1/24
Cohort Mike: Nov 11-Jan 24/24
2025
Cohort November: Jan 27-Mar 28/24

Session Information
Session Duration: 9 weeks 
Participants: 18 individuals per session
Format: Virtual and in person

Venue: Elevate Aviation Learning Centre at the Edmonton International Airport
Program Topics
9 Skills for Success

Aviation Language Proficiency

Safety Certification Training 

Professional Aviation Guest Speakers

Diversity, Equity and Inclusion Training

Industry Networking Opportunities

Aviation Career Exploration
The programming in the WEST program will be focused around the 9 Skills for Success, which are 9 foundational skill sets that employers have identified as being essential to employee success within the workplace.
The 9 Skills for Success are in bold, and below them are examples of workshops that may be used to enhance those skills:
Effective Listening
Conflict Resolution
Interview Skills 
Mock Interviews
How to Create Effective Presentations 
Job Task Management 
Maintaining Work Life Balance
Staying Motivated
Goal Setting 
Change Management
Developing a Growth Mindset
Article Review 
Effective Job Search
Expanding Your Vocabulary
Google Docs 101
Microsoft Office Suite
Typing Speed
Create an Effective Linkedin Profile
Teambuilding 
Networking 
Group Presentations
Change Management
Time Management and Organization 
Public Speaking 
Transferable Skills
How to Write a Resume 
How to Write a Cover Letter
Professional Communication
 Basic Math
Budgeting
How to use Excel/Google Sheets
In addition below are some of the trainings that may be offered: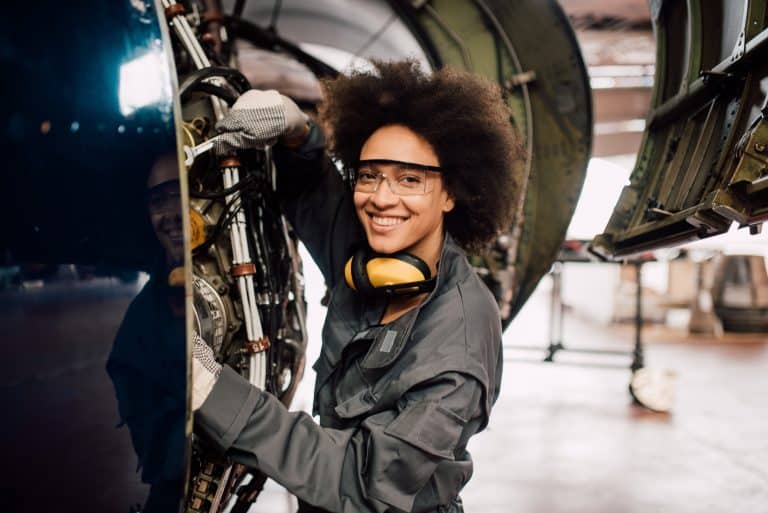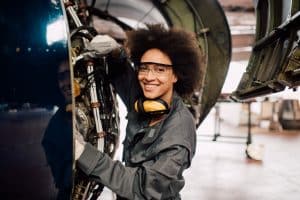 WHMIS

First Aid & CPR

Restricted Operator Permit – A (Aeronautical)

Aviation Language Proficiency 

Fire Safety & Extinguisher

OHS Legislation Awareness 

PPE Training

Diversity, Equity and Inclusion Training

Positive Space Training
Our goal is to remove as many barriers to entry into the aviation industry as possible. We will engage with you to determine whether there would be anything to prevent you from being able to participate in our program and make all attempts to lift these barriers. Additional supports available including emergency assistance, dependent care, housing, transportation, and work appropriate clothing
Long Term Career Planning and Support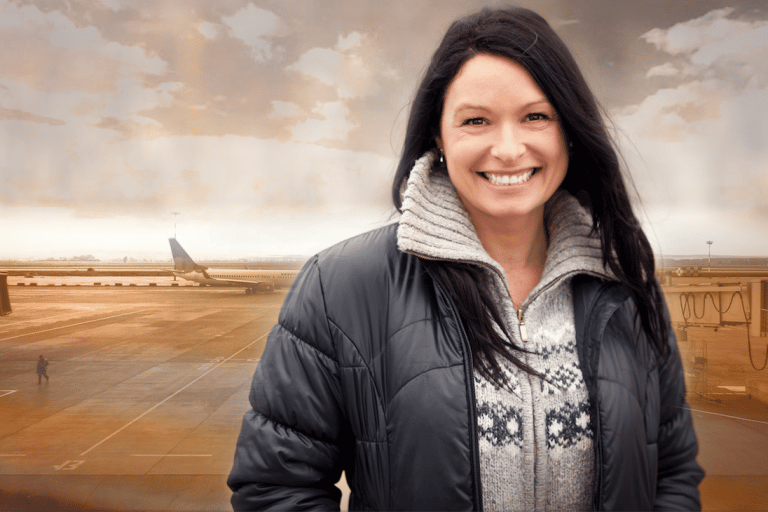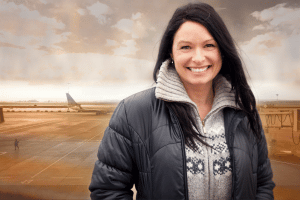 By joining this program, you become part of the Elevate Aviation Learning Centre community to ensure you feel prepared for the workplace in every way.
Supports such as resume and cover letter writing, proper work attire including PPE, introductions to potential employers and access to long term mentorship opportunities are offered to ensure your long term success.
Registration inquiry form
This program has given me the opportunity to meet people from all walks of life, for which I am grateful for. I have been able to have a vision of the variety of careers in aviation, which has challenged me to be more open minded about my future.
I've been given a second chance of pursuing a dream that probably would not have happened .
Thank you for the opportunity to learn new skills and develop more self confidence. I know that I will always have a reliable support system with Elevate Aviation
Frequently Asked Questions
What is the acronym WEST? 
Women's Employment Skills Training
Who is this program for? 
People who identify as women
What is WEST?
WEST is a 9-week employment program for women that offers an introduction to a variety of aviation careers.
Do I have to relocate for WEST?
No! You must live in Canada to attend the WEST Program. WEST is in-person for all learners in the Greater Edmonton Area, and virtual for learners in other parts of Canada. If you are outside of the Greater Edmonton Area, the first 8 weeks of the program are completed online, and the final week of the program will be in person in Edmonton for our Aviation Career Exploration week.
What is the age requirement for this program?
There is no age requirement, however, you must be able to attend the program full-time for 9 weeks.
Do I need 100% attendance to complete the program?
Attendance is an important part of your success in the program. Our expectation is that no more money for than 3 days of learning are missed. We understand that life happens – your Elevate Aviation Learning Centre support team will work with you to support your learning experience.
What is the cost? 
Free! This program is fully funded by Employment and Social Development Canada and the Government of Alberta.
How many hours per day?
Classes will run Monday through Friday 0900-1500, however times are subject to change; Aviation is a 24/7 industry!
What will I learn?
Our program is built around the 9 Skills for Success as outlined by Employment and Social Development Canada. You will hone these skills and gain an understanding of how they are applied in various aviation careers. You will meet aviation professionals who will share what a day in the life at the airport looks like, feels like and sounds like and then you will spend a week behind the scenes exploring those careers in person.
Do I need experience in aviation to attend?
No! That is what we are here for!
What type of training and certifications will I receive?
WHMIS
First Aid & CPR
Radio Operators License
Fire Safety & Extinguisher
OHS Legislation Awareness
PPE Training
Diversity, Equity and Inclusion Training
Safe Space Training
CASAP – Canadian Airport Security Awareness Program
What if I already have a certification listed above, do I need to take the course again?
Our Career Coach will work with you on a case by case basis.
What should I expect after I complete the program?
At the completion of the 9 week WEST program you will feel confident with the knowledge, certifications and equipment required to enter the world of aviation!
Will I be guaranteed a job after completion of the program?
Through your training we will do our best to equip you with all the tools, support and mentorship needed to launch your career! You will be introduced to aviation companies that are a ctivelyhiring, however, the rest is up to you to secure employment.
What types of jobs are in aviation?
Aviation provides varied career opportunities – Passenger Service Agents, Ramp Handling, Pilot, Flight Attendant, Security and Air Traffic Control – just to name a few! See our Aviation Career page for more information.
What supports are available to me?
We are here to help you succeed in this program. Our Intake Advisors are happy to discuss any barriers you may face while attending WEST.
I don't own a computer, will one be supplied to me?
If required, you will be supplied with a laptop, mouse, headphones, mouse-pad and notebook. At the end of the program you are responsible to return all equipment in working order.
How do I apply? 
Complete the inquiry form above

You will be sent an automatic email reply with links to the following application documents: Application Form, Career Investigation Report (CIR) and Budget

Once all three (3) documents have been completed, you will be invited by one of our Assessment Advisors to schedule an Intake Meeting