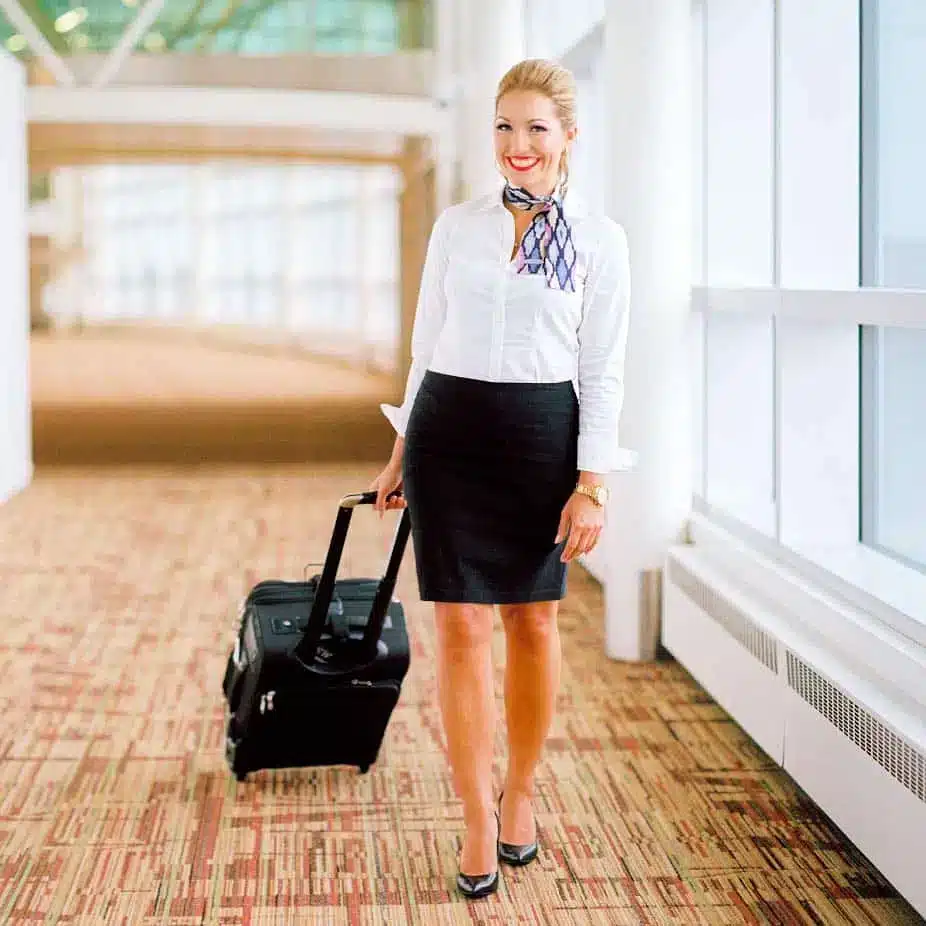 If you are passionate about providing exceptional customer service, safety-conscious, and enjoy continuous learning, consider a career as a Flight Attendant. Flight attendants are responsible for the safety and comfort of passengers, crew members, and the aircraft. They monitor the general condition of the aircraft cabin, respond effectively to problems, and work collaboratively to achieve organizational goals.
Career Options:
Domestic Flight Attendant
International Flight Attendant
Corporate Flight Attendant
Where Can You Work:
Any major city
Northern Canada (Arctic)
Internationally
Prerequisites:
Exceptional customer service skills
Safety-conscious mindset
Passion for continuous learning
Training Required:
Ability to respond quickly and effectively to problems, making decisions that ensure the safety of crew and passengers
Skills in monitoring the general condition of the aircraft cabin, and adjusting accordingly to maintain passenger safety or enhance their in-flight experience
Ability to work collaboratively with others to achieve organizational goals
Proficiency in delivering friendly and attentive service to passengers in order to maintain their comfort
Where to Train: Flight attendants typically receive their training from the airlines that hire them. Once hired, the airline company will conduct a training program, which can last from several weeks to a few months, depending on the company and the specific requirements of the job. The training program usually takes place at the airline's flight training center and is designed to prepare flight attendants to pass the airline's required exams and Transport Canada certification.
Length of Training: The average duration is between 1 – 3 months.
Skills Needed:
Excellent customer service skills
Strong problem-solving skills
Ability to work well in a team
High attention to detail
Cost of training: Training is typically provided free of charge.
Average Starting Salary: $25,000 – $35,000 per year Average Max Salary: $80,000 per year
Additional Information: The role requires excellent customer service skills and the ability to respond effectively to unexpected situations, ensuring passenger and crew safety. It also involves working collaboratively with team members and delivering friendly, attentive service to passengers. Continuous learning is a key aspect of the role, as is the ability to adjust to varying in-flight conditions to enhance the passenger experience.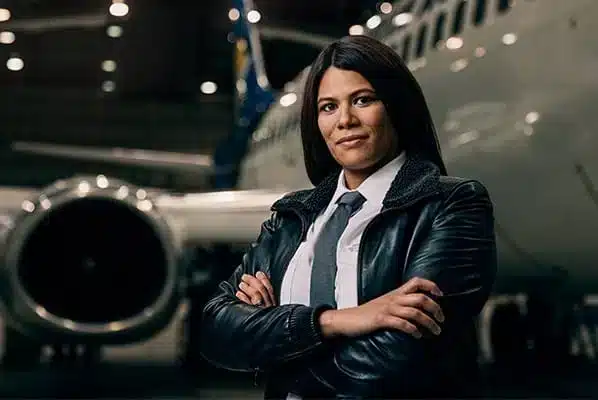 A commercial pilot is responsible for operating aircraft to transport passengers or cargo for airlines, charter companies, or other aviation organizations. They follow flight plans, conduct pre-flight inspections, and ensure the safety and comfort of passengers throughout the flight. Commercial pilots must possess extensive flying experience, maintain proper licenses and certifications, and adhere to stringent aviation regulations to ensure safe and efficient flights. A career as a pilot has many opportunities but also several things to consider such as the cost of training, the willingness to relocate and the ranges in salary. In Canada only 6% of all private pilots and 4.5% of airline pilots are women!
Career Options:
Flight instructor
Pipe line pilot
Medevac (air ambulance)
Forestry and fire protection
Charter
Corporate
Contract pilot
Cargo
Regional carrier
Airline
Military
Where Can You Work:
Any major city
Northern Canada (Arctic)
Prerequisites:
Training Required:
Private Pilot License (PPL)
Commercial Pilot License (CPL)
Multi-Engine
Instrument Rating, in most cases
Where to Train:
Register at any flight school or college. Training consists of a combination of ground school and in flight training.
Length of Training:
Depending on the program, the average is between 1- 4 years
Skills Needed:
Hand to eye coordination
Basic math skills
Good study habits
Passion and determination
Cost of training:
Varies, but from start to finish averages at a $50,000 minimum. This could be higher depending on how often you can fly. The closer your flights are together, the more hours can be reduced to complete your training. The additional ratings you choose can add to the price as well.